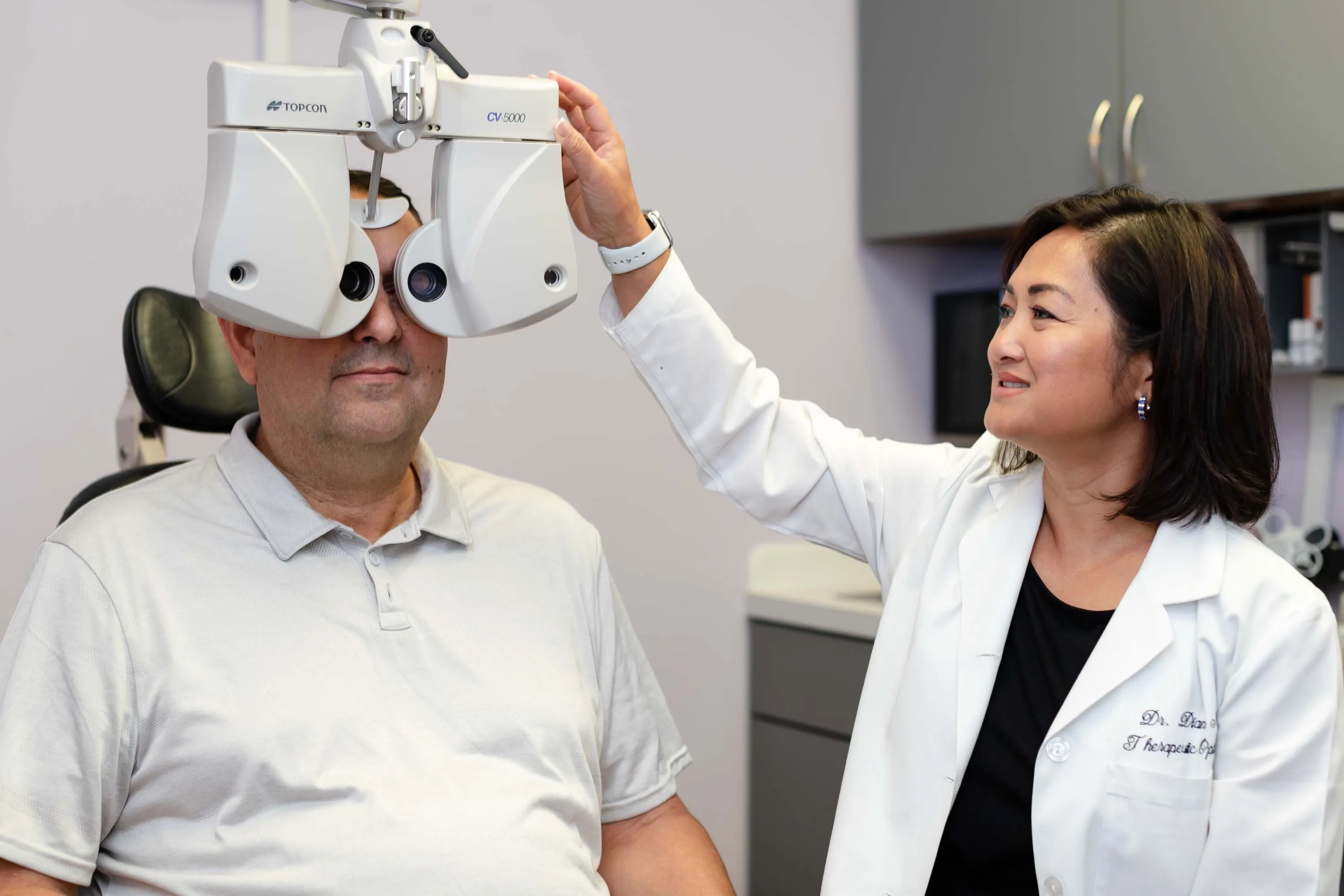 When you want to take good care of your eyes and your vision, it's important to get your eye exams as needed every year. An annual vision exam can tell our optometrist a lot about your eyes, and it can help any problems to be discovered. You might also need a vision exam to monitor your vision and eye conditions so that our optometrist knows when there are changes that they need to know about. To see our optometrist in Houston, TX, you can call our optometry office to make your vision exam appointment. We at Ella Eyes are here to help.
Eye Condition Testing
There are many common eye diseases and conditions that can strike people without warning. Some of these eye conditions can cause a lot of problems for your vision and eye health. It can be important to get regular eye exams so that our optometrist can do your yearly tests for common conditions. Many serious eye diseases have to be found as soon as possible so that your vision can be saved from further loss. Glaucoma is one such eye condition, and you can get a glaucoma test with an eye exam. For a number of eye diseases, there is treatment needed so slow down the disease's progression or to stop it completely. However, with some eye diseases, you can't get back any vision that you have already lost to the condition. That can make it important that you are tested every year for them so they are caught quickly before a lot of damage is done.
Vision Testing
In addition to all your tests for eye diseases and conditions, you also need vision testing to see what your actual vision is currently. You might need to have an update to your prescription for eyeglasses or contact lenses. In just a year, your prescription can become altered so that you aren't seeing as clearly as you could with a fresh prescription. For this reason, it may not be a good idea to put off or avoid getting a yearly vision exam if you have a refractive error. Our optometrist must be able to determine your prescription so that you'll see better with your vision correction method. If you stay with an old prescription, you may be suffering from eye strain and pain because you're struggling to see better. To make sure your vision is the best it can be, see our optometrist for your vision exam.
Get Your Eye Exams
When it's time for your eye and vision exam, call our Houston, TX, office to make your appointment. We are here to serve you when you need to see your best. Call us at (713) 722-9066 for Ella Eyes.